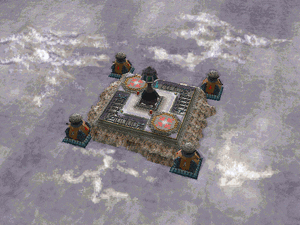 Island CX is a very small island on the surface of Zeelich. The island is off limits to common citizens, as it is an important military base, and it's heavily guarded with soldiers and cannons. Prior to Twinsen, only one citizen got close and escaped with his life.
Island CX is where the Emperor of Zeelich is hiding, and is where the trigger for the device on the Emerald Moon is located. It can be accessed from the secret elevator at the Island of the Mosquibees.
Transportation
Edit
Ad blocker interference detected!
Wikia is a free-to-use site that makes money from advertising. We have a modified experience for viewers using ad blockers

Wikia is not accessible if you've made further modifications. Remove the custom ad blocker rule(s) and the page will load as expected.